New Free WordPress Theme: Dark Wood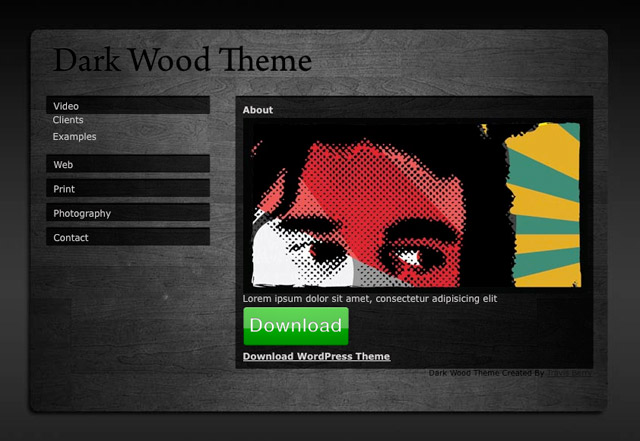 Published: 2009-12-20
I have just released a new Wordpress theme. The theme is dark and modern, perfect for a portfolio site. Theme features an accordion style menu, and slider example galleries.
Download a copy, or visit a demo.
If you get a copy and have any questions, feel free to leave them in the comments.
And if you're interested in a completely custom site, feel free to send me an email and we can discuss your needs.

Dark Wood Wordpress Theme by Travis Berry is licensed under a Creative Commons Attribution 3.0 United States License.